About us
We are a group comprises a team of six concept driven technocrats; eight skilled artisans; fifteen production assts and four craft persons; all devoted to work for the Green venture of producing eco-friendly textiles and crafts.The project is based at Erode,Tamilnadu where textile industries are flourishing. The technical staff , artisans and supporting staff are all hailing from nearby villages where agricultural and textile activities are the only earning option available for rural folk.
Of late ,the sudden uprise of chemical dyeing units in and around Erode and its suburb and its effluents discharged into nearby water bodies made the cultivable land into 'barren' and subsequently agricultural cum allied activities into a 'grim situation'. The legal action upon these polluting units ( so for 90% of running units ) by PCB recently have made them closure or shutdown. All these have ultimately spoilt the 'breadwinning' of rural citizen. Perturbed by the bleak and poor conditions of rural people, we initiated non polluting Natural Dyes project to produce Eco-friendly textiles. We hope this could sustain both agricultural and textile works in our region.
Read more
---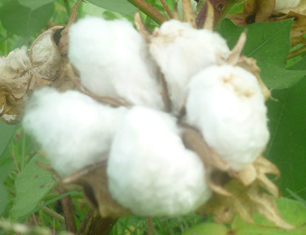 Our / The Natural dyes project was originally conceived as "GREEN VASTTHRA " in 2004 is rechristened now as "WRUKSHATONE" – the brand entity to produce ecologically conscious textile that does not harm environment from initial level of production to end stage of usage.
To realize the idea into fruition , we constituted
a) a designated research and development wing
b) a product development cell
c) a Knowledge centre to document and disseminate different traditions on Natural dyes which were in vogue from pre-historic times.
Our journey towards the goal continued with a decade long experience with set upon strategic vision and objectives.
---
Revival of age old art of vegetable dyeing and keep the traditions alive.
Eliminate mordant's ,Chemicals and other auxiliary materials ( dye fixers ,Bleaching agents, etc., ) So as to make the craft an eco-friendlier in true sense.
Introduction of innovation with scientific input so that Natural dyed material could meet out market expectations and keep along with trends.
Do a detailed analysis and experiments in all aspects on both natural dye materials and dyeing methods for standardization.
Support rural craft industries by Natural dyeing of Banana leaf .Kora grass ,Palm leaf, Coco and sisal fibers , Bamboo strips etc., for value addition of rural craft products.
Carry-out a functional R&D on reduced water usa ge, waste water recycling, energy efficient mechanism in textile processing etc., to help our nation.
---
Our Mission & Achievement
The Traditional vegetable dyeing methods in different regions of Tamilnadu ( Madurai, Nagapatinam, Theni & Erode ) was studied and documented.
The entire natural dyeing process of wetting, scouring, dyeing ., after treatments and other specialized finishes given for dyed material are analyzed. Dyeing method is optimized to eliminate mordants and other chemicals. Better herbal alternatives are find out for softeners, dye fixer and antimicrobial finishers etc.,
We are proud to say our method is 100% eco-friendly and free of chemicals or any synthetic material at all from start to finish.( De facto sans chemicals )
The dyeing process are modified in such a way the shades produced are brighter with requisite light, washing, rubbing, perspiration fastness. Our Natural dyed shades are up to the standard to meet the export market.
The trials on application of Natural dyes over craft materials. The results produced on samples are encouraging and we are still in nascent stage. We will succeed very soon and make on elaborate plan to support these crafts and artisans.
Of systematic trials over these years, we are successful to produce more than 60 shades in cellulosic fibers(Cotton, Jute, Sisal, Banana etc.,) and 33 shades in silk.
Our present usage of water is 100 ltr per Kg of cotton/silk material dyed which was greatly reduced from 400 lts/Kg material when we come to the profession.